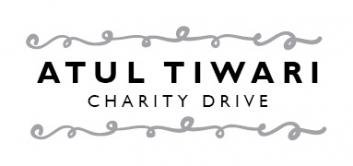 Please Note:- As from 02-02-2013 "ATUL TIWARI CHARITY DRIVE" IS AVAILABLE ON NEW WEBSITE SIMPLE,EASY AND AWESOME! TO VISIT CLICK HERE!
Proudly Volunteering for :-
JOIN ATUL'S
MISSION
TO RAISE MONEY FOR PEOPLE WHO ARE IN NEED!
YES WE AND YOU CAN MAKE A #BRIGHTER PLANET!
Donate today or start your own fundraising page and ask friends and family to join you & Atul.

Donate and Help from any of the websites listed below;-
---
---
---
---
atul tiwari charity drive is a page by atul tiwari for fundraising and charity.
---


Click to video call me